Trucks/Lorries Servicing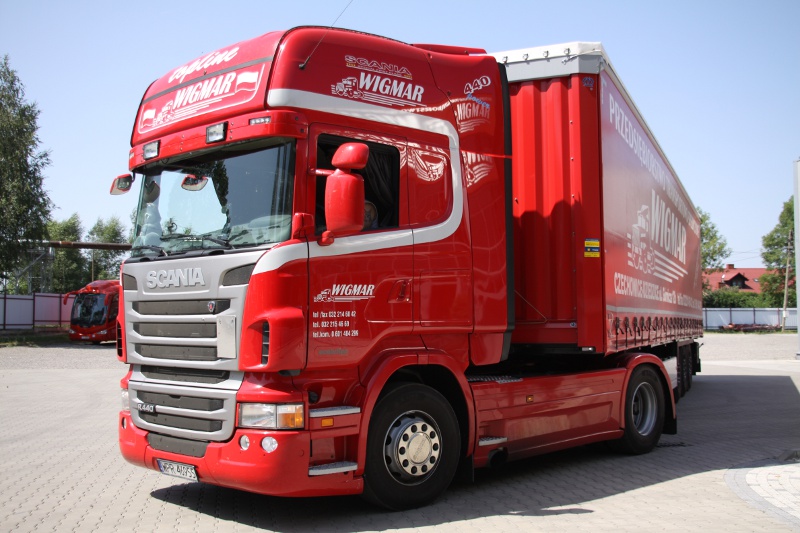 To carry out the best transport services, fleet of vehicles in perfect working condition is needed. Thanks to over 20 years of experience in this field, all necessary maintenance services, repairs, and modernization are performed within the premises of our own garages and by qualified and experienced staff.
In the new headquarter of our firm, where we have a well equipped modern garage, we are pleased to offer our current and prospective customers professional complex servicing of your own vehicles. We offer a wide range of current and operating repairs of trucks/lorries, trailers, and truck trailers. Working fast and providing good quality of labor and services, will minimize the repair downtime that results in some financial loss.

We specialize in SCANIA brand models.

In case of breakdown, we can offer a drive of a mobile vehicle within European Union. In fact, in our offer, one can find a complex service of the following :
Oil change (engine, transmission, bridge, retarder)
Engine refits
Suspension refits
Repairs of braking system
Complex computer diagnostic
Clutches repairs
Exhausting systems repairs
Tilts/canvas bonding and cramming of custom stranded
Vulcanization truck/lorry tires sale
And many others resulting from your vehicles operations.
We invite you to become familiar with our offer and cooperation